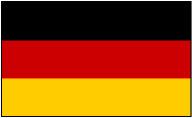 Here you can make a booking request
Breakfast:
As a guest you are self catering, you can breakfast in a coffee shop (bakery) 300 m away well and conveniently until 11:00 am.
Smoking is not permitted in the apartment.
Pets are not allowed!
Bicycles are to be parked in the bicycle parking area.
By the way: If you would like to forward the daily letter post, we have a separate mailbox. The adress please add with "z.Z. Ferienwohnung Ohler".
Prices and booking